Please join us in congratulating our FIVE exceptional NOSB 2022 National Ocean Scholars. They each received a scholarship to assist them as they begin their first year of college and pursue careers related to ocean and environmental science!
Margaret Campbell of Norfolk, VA (Blue Crab Bowl) attending Virginia Polytechnic Institute and State University
Mattingly Morales of Honolulu, HI (Aloha and Garibaldi Bowls) attending University of Washington
Jasper Nevis of Lexington, MA (Blue Lobster Bowl) attending University of Washington
Daniel Pelayo of Los Angeles, CA (LA Surf Bowl) attending Dartmouth College
Venkat Ranjan of San Ramon, CA (Sea Lion Bowl) attending Massachusetts Institute of Technology
We wish the best of luck to our scholars as they begin college. We know they will succeed in the next phase of their science education and as they take their first steps towards their future careers.
Since 2003, the National Ocean Sciences Bowl (NOSB), a program of the Consortium for Ocean Leadership, has recognized and rewarded student achievement by providing scholarships to up to five students per year who plan to pursue degrees in ocean science or a related science, technology, engineering, or mathematics (STEM) field. With the help of dedicated and caring individuals, we were able to reward five talented young scholars in 2022 as they begin the next phase of their education and start working towards their future careers. We thank each and every supporter of the NOSB's 2022 Get in the Game campaign. Your generosity allowed this important scholarship support of our next generation of ocean leaders.
Margaret Campbell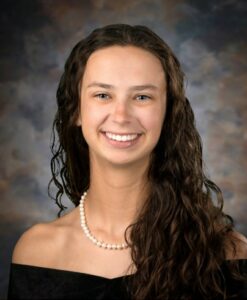 Margaret Campbell competed at the Blue Crab Bowl for two years with her team from Norfolk Collegiate School (Norfolk, VA), serving as team captain in 2022. She was also one of the founding members of her school's underwater robotic team. She grew up surrounded by the Chesapeake Bay, and because Norfolk is a major shipping port, was constantly surrounded by huge container ships and naval vessels. That inspired her to choose ocean engineering as a major at Virginia Polytechnic Institute & State University. She's interested in making the shipping industry more environmentally friendly to ensure the safety of our ocean and the life which inhabits it. Reviewers were impressed with Margaret being named the top high school sailor in the state of Virginia and earning an instructor's certification to work at the Hampton Yacht Club as a youth sailing instructor. It was clear she's extremely curious, driven, and passionate about the ocean, including organizing beach cleanups as part of the International Coastal Cleanup project.
Mattingly Morales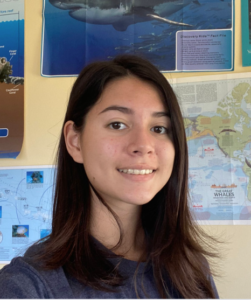 Mattingly Morales was a member of her Punahou School (Honolulu, HI) NOSB team for four years, serving as team captain her senior year. Her team competed at the Aloha Bowl and virtually in California's Garibaldi Bowl the last two years due to COVID-19 related impacts to the program. Mattie's teachers commented on her enthusiasm and dedication to protecting the marine environment, including how she completed a detailed study of guppy development under different pH conditions, demonstrating an understanding of ocean acidification. She was one of only two awardees out of a graduating class of about 400 who received the Punahou School's science department Jeremiah Johnson award, acknowledging "love and respect for the Hawaiian environment, and for the ocean in particular." Reviewers noted her essays were poetic and evocative, capturing the cultural aspects of living with an ocean and how its characteristics influenced her connection to it. Mattie plans to take advantage of all that the University of Washington has to offer for oceanography undergraduate students, including oceanography courses, research cruise assistance, and lessons in science education. Her plan is to return and give back to her Hawaiian community by becoming a teacher or professor of ocean sciences.
Jasper Nevis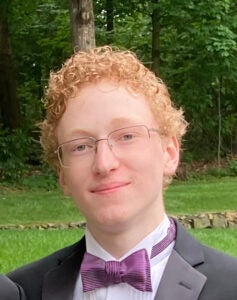 Jasper Nevis attended Lexington High School (Lexington, MA) and competed all four years at the Blue Lobster Bowl, serving as a co-captain his senior year. He was inspired to join the team after being shocked by the dead coral reefs he saw while visiting Honduras with his family. Reviewers noted that Jasper's essays were extremely well written, incorporating sound science, and providing a unique perspective – something reiterated in his letters of recommendation. He's described as someone who takes chances and seeks out opportunities for learning, growth, and self-discovery. Specifically, it was noted that he "has the potential to one day become a leader in science." Jasper plans to major in marine biology and fisheries sciences at the University of Washington. Before attending university, he'll spend the summer interning at a local laboratory he was introduced to through the NOSB. The lab conducts research related to climate change.
Daniel Pelayo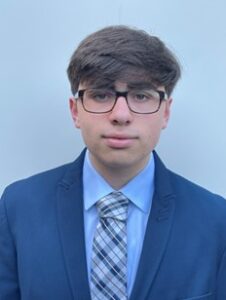 Daniel Pelayo competed with his Francisco Bravo Medical Magnet High School (Los Angeles, CA) team at the Los Angles Surf Bowl for two years, leading the team as captain in 2022. He was so drawn to learning more, and highly motivated for his team to win their regional competition, that he took college-level oceanography and geology courses over the summer, relaying what he learned to his team. Daniel is described as inquisitive, bright and motivated with an aptitude for leadership. Daniel notes that his NOSB journey led to an unceasing interest in oceanography and geology. Thus, he plans to attend Dartmouth College, majoring in Earth Sciences, and hopes to eventually pursue a career as a physical oceanography researcher for the National Oceanic and Atmospheric Administration.
Venkat Ranjan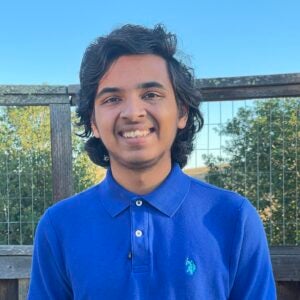 Venkat Ranjan attended Dougherty Valley High School (San Ramon, CA), competing at the Sea Lion Bowl all four years. A teacher noted he embraces the 'learn by doing' aspect of education. That is highlighted by Venkat's 2021 RISE internship. When the internship ended, he continued working on the project as a volunteer, developing an algorithm for retrieving spectra of light attenuation in the coastal waters of Louisiana from airborne hyperspectral remote sensing. Reviewers and letters of recommendation highlighted how Venkat is motivated and hardworking, grasps complicated concepts easily, and used his computing skills and strong capacity for reasoning to conduct his internship research at a graduate student level. His essays also showed a depth of knowledge far beyond a typical high school student. Understanding that protecting marine environments requires a variety of skills, he plans begin his future ocean-related career by majoring in mechanical and ocean engineering at the Massachusetts Institute of Technology. Venkat hopes to take courses such as Ecology and Sustainability of Coastal Ecosystems and work with MIT's Sea Grant program or conduct research through an Undergraduate Research Opportunity Program.