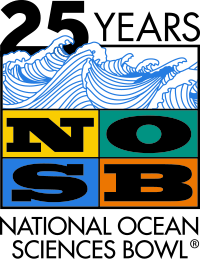 Inspiring Tomorrow's Ocean Leaders
Inspiring Tomorrow's Ocean Leaders
The NOSB is an academic competition and program that addresses a national gap in environmental and earth sciences in public education by introducing high school students to and engaging them in ocean science, preparing them for ocean science-related and other STEM careers, and helping them become knowledgeable citizens and environmental stewards.
Regional NOSB competitions are held at universities, research institutions, laboratories, science centers and aquaria across the county. Each year, approximately 2,000 students from 350 schools, and 1,500 volunteers participate in the program. Use the map to find details, such as the competition date, location and regional coordinator's contact information, for your closest regional competition.
States Hosting Regional Bowls
States Currently Participating In Regional Bowls
Find your local competition!
All states are eligible to compete. Contact us to learn more.
Amanda Holloway
The 2022 Finals Competition will be held virtually May 6-15 in Washington, DC.
Get The Latest NOSB News!
Amanda Holloway
The National Ocean Sciences Bowl is excited to host a webinar on January 19th, 2021, at 7:00 PM EST that will allow competing students to [...]
webmaster
Monday, students from Ladue Horton Watkins High School (Saint Louis, MO) won the National Finals of the 23rd Annual National Ocean Sciences Bowl (NOSB), the [...]